12 WEEK BODY BY MIA
FITNESS PROGRAM
Tired of working out by yourself or
not knowing what to do?
I hear it all the time, "I don't have time to workout! There's never enough time!"
I love working with big groups of people and I love teaching people how simple exercise and being healthy can really be!
Founding the largest bootcamp in Ottawa showed me just how dedicated people are when we are given the write tools to go after our goals!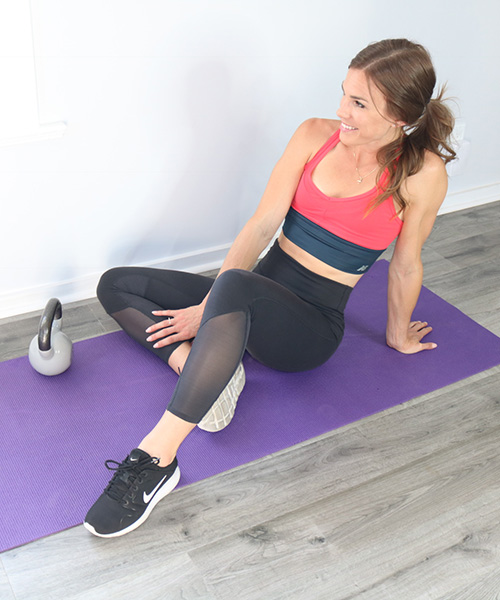 What if I could take away all the pain associated with working out and eating right?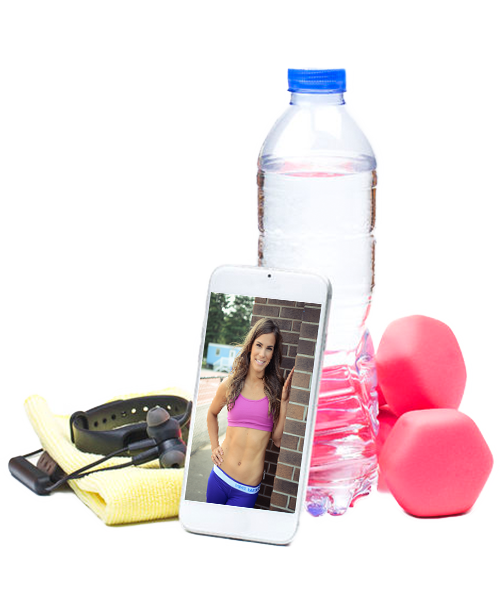 Who the heck likes working out alone anyway? Seriously. when I train I keep my ear buds in tight and look at no one because the gym is INTIMIDATING! When I'm working out with the entire city of Ottawa, at my bootcamp - well now that's fun!
After launching The RUNYourLife Coaching 90 Day Challenge with well over 200 participants it got me thinking, I could do the same for a smaller group, make it even more intimate and allow for some one on one training and make it just for WOMEN!
So let's do this together! Let's say goodbye to the fads and the gimmicks and the empty promises! Let me teach you the basics from 2 decades of experience, let me help you make fat loss and fitness SIMPLE and FUN!
RSVP YES to the
Body By Mia 12 Week Fitness Program an online group coaching program just for women!
There are already hundreds of women just like you that I am currently working with who have experienced the best results just from doing what they love, learning how to make it simple and ending the constant struggle of beating up their bodies with endless exercise.
Accomplishing your goal DOES NOT happen over night and there really is no quick fix or 6 minute abs, but it IS science and if you do what is right for your body, it has no choice but to change.
Forget everything you've ever learned about
health and fitness and let's do the opposite!
Stop skipping meals, stop beating yourself up at the gym, stop depriving
of food and stop telling yourself you can't do it.
I have had countless clients in disbelief when they discover how simple eating well and exercising can be!
My mission is to make the world of fat loss and fitness simple. With so many programs and fad diets on the market right now, my intention is to teach you the simplicity of nutrition, how to eat right for your body and to show you some simple recipes that you can include in your healthy active living diet.
Selfishly, I got sick of hearing the same story from people not knowing where to start or turn to and not knowing how to accomplish the goals they had been setting over and over again.
​I could go on and on - the truth is you've been fed a bunch of lies and I can change it for you.
In 2016 I set out on a mission to pioneer the STOP.DIETING. message and now in 2017 my sole focus is supporting YOU, uplifting YOU, helping YOU!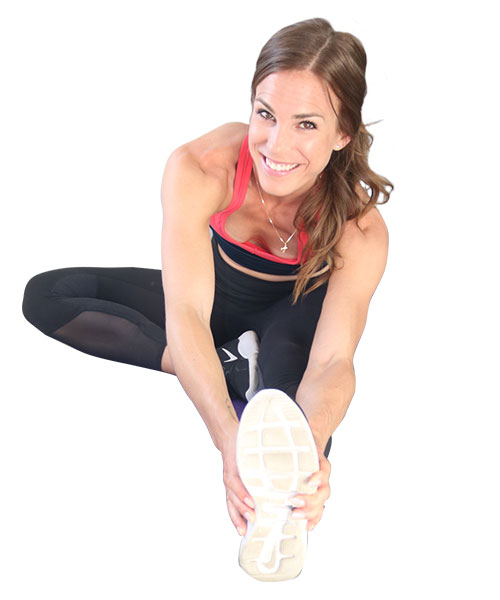 And do you know what?
There have been literally hundreds of other women who have taken on my programs before you and it still blows me away the accomplishments they have achieved.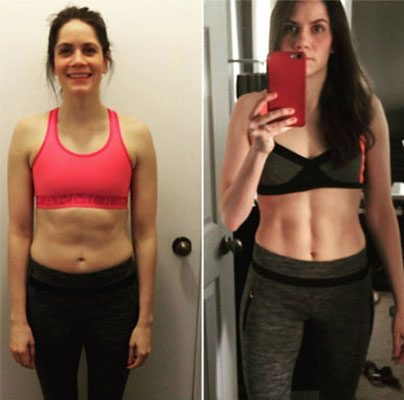 My girlfriend, Kristen, works so hard but also knows how to have fun and still has a six pack!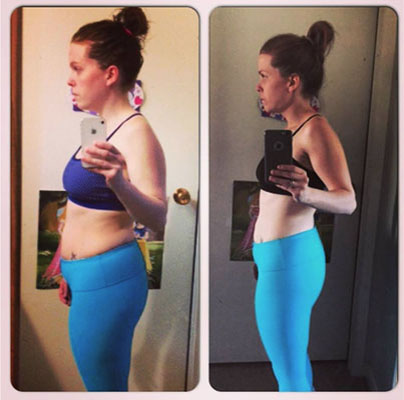 Kate lost weight from working out and playing outside with her kids, killing two birds with one stone!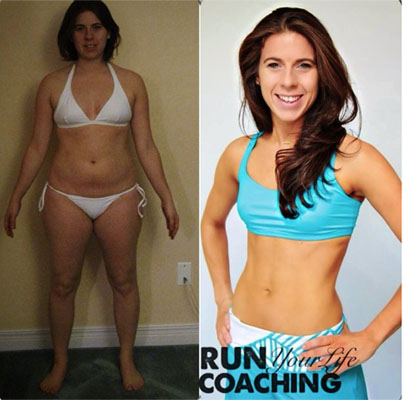 Kate lost weight from working out and playing outside with her kids, killing two birds with one stone!
I learned a long time ago the key to a solution is
making it simple and FUN.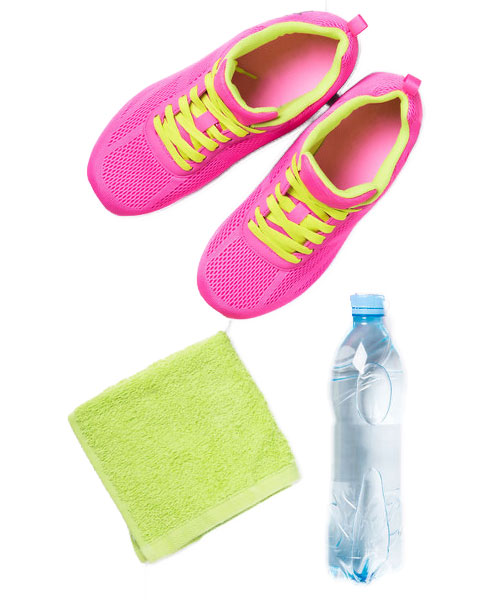 If you're someone who knows that there has to be an easier way, if you know deep down you can do this but you just don't have the proper tools, keep reading because I know I can help...trust me.
The problem is not you, the problem is what you've been doing.
Heath and fitness and fat loss is not some big unanswered question that we will never figure out, the answer is simple...find what you like to do, sleep, eat and enjoy your life and things will change for you.
It's ok you don't have to believe me, I wouldn't believe me either after all I've heard about fat loss but I am telling you - you've over complicated it!
Let me show YOU
But let's do it together with12 Week Body By Mia Fitness Program
Follow something that is simple, something that allows you to live your life. Surround yourself with likeminded, strong women and do it together as a team!
Do it together: join a strong group of dedicated women all striving for their own goals.
Follow a simple program that you can do anywhere!Let me support you every step of the way.
Check out what other women have said!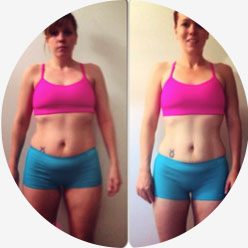 "When I began working with Run You Life Coaching I had a specific goal - to complete a Tough Mudder but after working with Mia over the last three months, I have realized that my goals are so much more than that especially when I have an amazing, knowledgeable and supportive coach like Mia. Anything is possible. There were plenty of hard days when I didn't think all the work was worth it but when I look back and see how far I have come, I know that it was. Im so excited to continue this amazing journey with Mia and Run Your Life Coaching."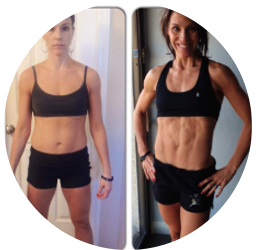 "My name is Stephanie Vignery from Olathe, Kansas. I am 38 years old. I have always taken my health very seriously and have worked very hard to stay physically fit. About 90 days ago, I had a big goal that I wanted to reach and that goal was to be in the best shape of my life. I knew that I couldn't do it alone, and that is where Mia St-Aubin, founder of "RunYourLife Coaching", came across my path. I jumped in all the way, and had the privilege to join the RUNYourLife Coaching program. It was one of the best decisions that I have ever made for myself. I knew it would involve accountability, consistency, discipline and the belief in myself to help me reach my goals. Working with Mia has been so worth it because along with her expertise and encouragement and her belief in me as well as belief in myself, I know that if I want something bad enough and I set my mind to it, I can achieve it.
Make the process simple NOW!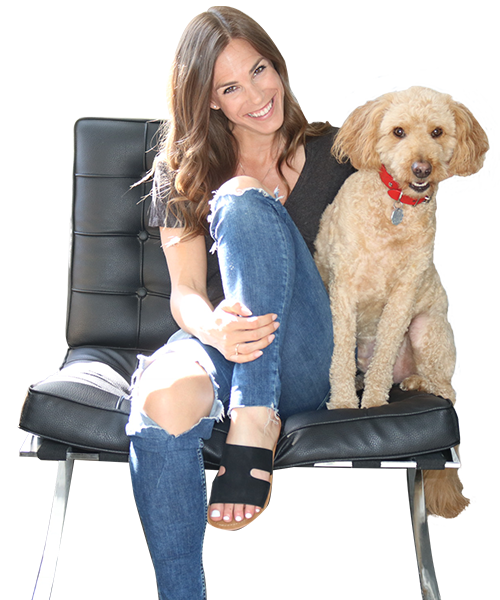 Normally I charge upwards to $500.00 and $1,000.00 a month for online coaching packages and if you include the cost of a gym membership and groceries, well then you're paying nearly $1,400.00 a month! I want to make this program accessible to you, I want to watch you take on your goals like a champ!
So I'm offering this program to you all for just under $25.00 USD a week, that's a total of $297.00 USD for the entire 12 weeks of workouts, recipes, coaching, live tutorials, access to the Facebook group and the amazing fitness squad community!
OR if you want to pay over the course of 3 months you can definitely do that too for just $35.00 USD a week!
I think people bite off more than they can chew. People might set a goal and then proceed full tilt without setting a reasonable schedule for themselves - basically setting themselves up for failure right from the start! We must live in day tight compartments, one day at a time in order to accomplish a goal.
And I know, I know there's never enough time. How are you going to commit yourself to something when you can't even make it to the gym in the first place? But that's the beautiful thing. All workouts happen right in my home to yours from the computer and the longest workout you'll ever have will last a half hour most being 15 minutes!
You see, it's not about turning yourself into a healthy active person over night, it's about learning the principals, learning the steps and the reasons why we do what we do to take care of our bodies.
Sound too simple? Don't you want it that way? Aren't you tired of setting the same goal repeatedly?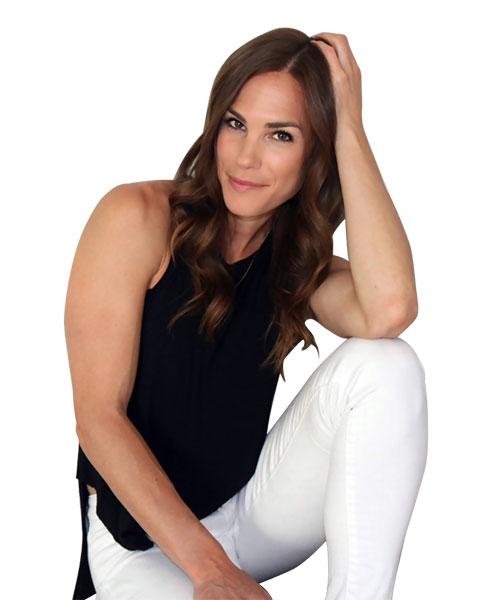 Sounds too simple?
Don't you want it that way?
People are risk averse. We dread making a mistake and wasting our time and money on something that turns out to be rubbish. I get it, so I'm not telling you it's going to be easy, I'm not telling you it's going to happen over night, I'm not even telling you that you will reach all your goals in 3 months! What I am telling you is that you will see a transformation. You will learn an enormous amount of information and you will NOT be doing it alone!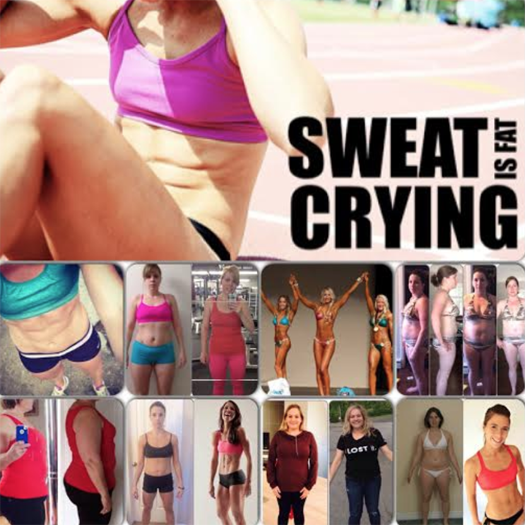 What You Get
An easy to follow at home workout guide
Live video workouts
A recipe guide
Weekly accountability check-ins
Online coaching
A meal guide to follow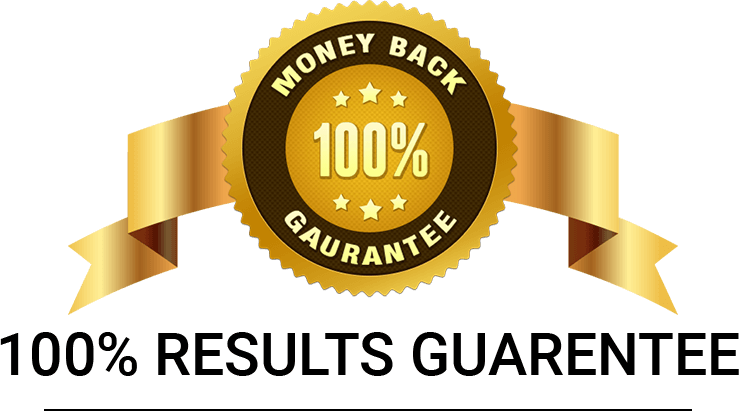 You are fully protected by our 100% Results-Guarantee. If you don't get simple and fast workouts, tips, meal ideas, and results after the 1 full of participation, just let us know and we'll send you a prompt refund.
All you need to do is the following:
​A. Send me your filled out food log
B. Show me all your sweaty selfies in the Facebook group so I know you got the workouts done!
C. Let me see where you've posted your goals in the group
Frequently Asked Questions
I always make sure my squad is set up with efficient, smart and effective programs that fit into your lifestyle. Everything works around your program and what you can manage, so you're the boss. Most workouts are under 20 minutes, and most videos you can watch in 15 minutes or less!
Can I do this if I'm a beginner?
We all need to start somewhere! You are going to start wherever that make sense for you and you do not need to be a superstar athlete to make that happen. Beginning in my fitness squad, you'll start wherever you're at!
How do I make sure I stay committed?
I have made this full proof for you to stay committed by creating a community of people who are in the exact same position as you. Beginning on a journey of creating a healthy, active lifestyle. Doing it together is the best way to ensure you stick to it. This is why Mia's Fitness Squad is so effective.
What do I need to access your digital programs?
Your phone or your computer is all your need! You can access my programs from anywhere, and participate in them from anywhere!
Do you have a refund policy?
We off a 100% money back guarantee. If for whatever reason you aren't happy with what you receive, email me at mia@miastaubin.com and I'll get you sorted!