Check out what other women have said!
There have been literally hundreds of other women who have taken on my programs before you and it still blows me away the accomplishments they have achieved.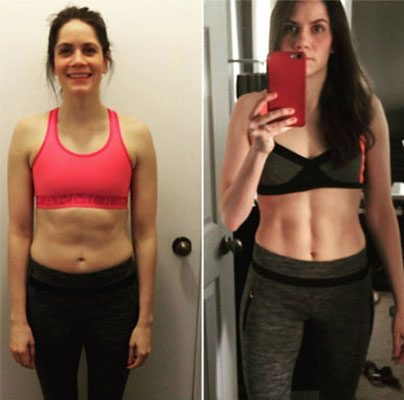 My girlfriend, Kristen, works so hard but also knows how to have fun and still has a six pack!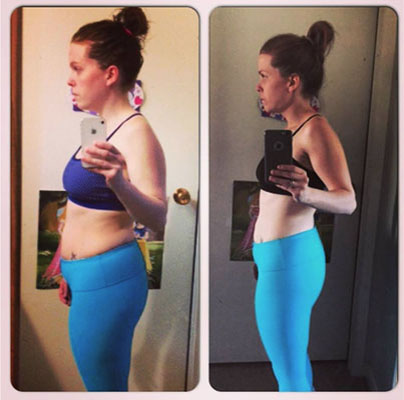 Kate lost weight from working out and playing outside with her kids, killing two birds with one stone!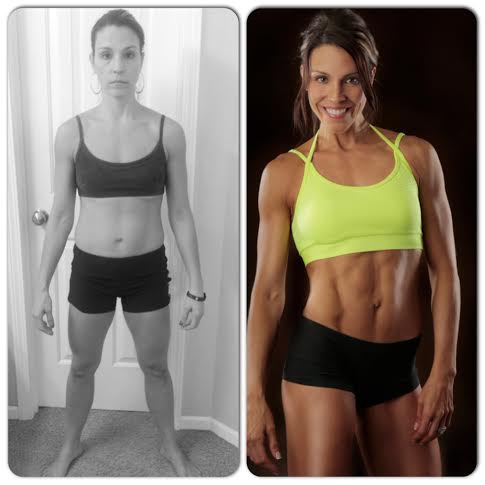 Stephanie tells me she feels healthier and more energized today than at any other point of her life.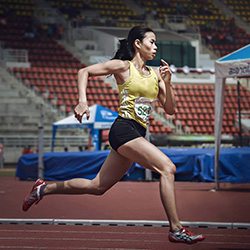 Chayada C.
400m Track Athlete, Bangkok Thailand
My name is Chayada Chulopas and I live in Thailand. I've been a fanatic runner since was 14 years old. In the last few years however, I felt I wasn't improving much anymore. So in March 2014 I made the decision to start training with Mia online, with a goal to improve my 400m run. Working with Mia changed everything. My physical strength and my sprinting skills improved enormously and I am super motivated again. Soon I will get the chance to prove myself at a competition to see how many seconds I can take off my personal best.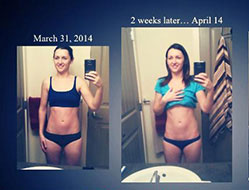 Working with Mia, I can see and feel my body improving with every workout. I love that it's all encompassing: strength, running, and nutrition coaching. One can't be successful without the others. I'm motivated every day to make my coach proud and more importantly to make myself proud. Can't wait to crush my run and life goals.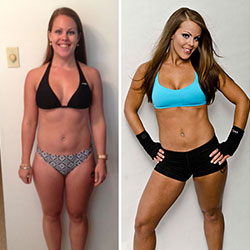 Amber D.
Fitness Competitor
I absolutely love the Mia's online coaching program! The past 90 days have been the best yet! I enjoyed the program because it was simple and helped me reach my goal. Having someone motivate and encourage me along the way was a huge part of why I know I can go even further with my fitness level. I now know that I have the dedication and commitment to do what it takes to be a great fitness competitor. And with Mia cheering and supporting me along the way I know there's nothing we can't do together!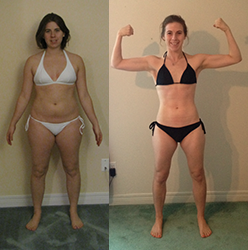 Mireille L.
One determined women
I want thank Mia St-Aubin for helping me on my last challenge. My goal was to get a six pack for the first time ever and I knew I was going to need help. I believe if you are going to ask for help you must go find someone who has done what you want to achieve. Mia was exactly the right person to ask for many reasons. She is not only an expert in weight loss, health and fitness it's her life. She brings so much passion and excitement to the table it makes you want to give more of yourself. This challenge was SO FAR BEYOND my comfort level, I cannot begin to tell you. However, her program, mentorship and resourcefulness has made this challenge not only simple and achievable but fun as well. My results are very attainable and Mia has certainly helped me take my fitness to the next level. Thank you for all your expertise and support!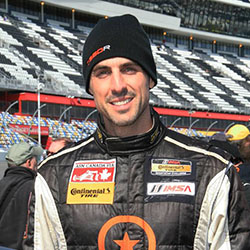 Patrick S.
Professional Driver, IMSA Continental Tires Sports Car Challenge
I have been racing cars professionally for a little over 5 years and to be able to compete in this taxing sport I must kept myself in very best physical condition possible. In reaching the Continental Tires Sports Car Series this season I wanted to bring my best foot forward to which I decidedly started working with Mia and her online coaching program. I was impressed from day one by Mia's specialize approach, she got to know my limitations and what this sport needed from my body. The continuously evolving programs have improved my balance, speed, range of motion, strength and agility! If you are looking for that competitive edge, coaching with Mia is where it starts!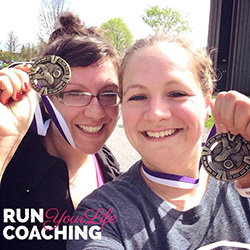 Stephanie G.
Coaching Client
I decided to work with Mia in order to prepare for an automobile race in Argentina. Knowing that I would be in high altitude for this competition, I knew that improving my physical condition would be an asset and make me a stronger competitor. After 3 months on the program I feel I have gained a lot! I feel ready for my race, I've lost 16 lbs (-3 pant sizes), gained 7 lbs in muscles, I've never felt stronger and I've gained a new found love for running! I can't wait to see the race results and the next months with RunYourLife Coaching!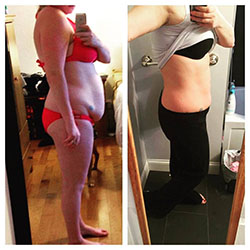 Mia's 30-day online program ROCKED my world - and my body. In less than 2 weeks, I felt my (ahem) bum - lift off my legs and within the first month I was feeling tighter, walking taller and keeping my energy levels high! I spend my day running around chasing my toddler - I don't have hours to spend working out. I was able to follow Mia's program at home, in the gym and while traveling for work - a huge bonus. I shared the workout with my husband and friends, all of whom were amazed at how good you can feel after spending between 20-30 minutes working out in the comfort of your very own home. I would encourage ANYONE looking to transform their life in an affordable, effective, totally obtainable way to train with Mia! Thanks Mia for getting me, my body and my health back on track!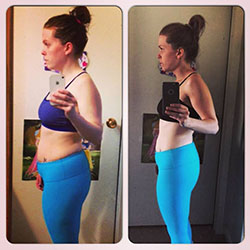 When I began working with Mia I had a specific goal, to complete a Tough Mudder but after working with Mia over the last three months I have realized that my goals are so much more than that especially when I have an amazing, knowledgeable and supportive coach like Mia; anything is possible. There were plenty of hard days where I didn't think all the work was worth it but when I look back and see how far I have come I know that it was. Im so excited to continue this amazing journey with Mia and her online coaching programs.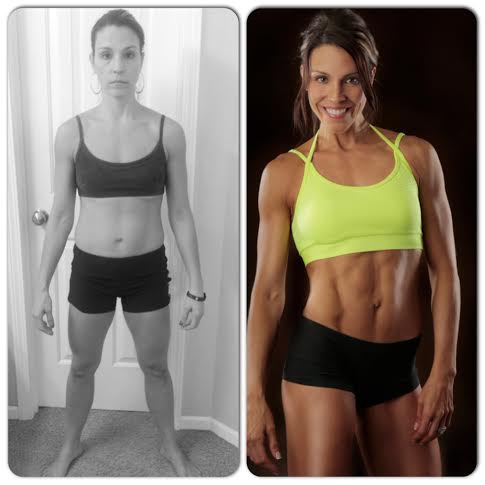 Stephanie
Coaching Client
My name is Stephanie Vignery from Olathe, Kansas. I am 38 years old. I have always taken my health very seriously and have worked very hard to stay physically fit. Working with Mia and her online programs is one of the best decisions that I have ever made for myself. I always knew it would take accountability, consistency, discipline and the belief in myself to help me reach my goals. Working with Mia has been so worth it, because along with her expertise and encouragement and her belief in me as well as belief in myself, I know that if I want something bad enough and set my mind to it, I can achieve it.